Happy Monday!
How was your weekend? Mine was nice and relaxing, I got some things done around the house that I needed to, got a ton of errands done, spent the afternoon with a friend, and was even able to get some crafting in. The weather was beautiful as well.
I have another Valentine's Day card for you today.
The monkey is from Treasure Box Designs,
Zoo Babies file.
I used a basic shape from the Make-the-Cut library to form the base of the card and my Ecraft to cut everything out.
The papers are from PaperTrey Ink, My Mind's Eye's Lime Twist collection, and Coredinations card stock.
This Friday is Jaded Blossom's new release blog hop! I will have a few "sneak" for you this week! I can't wait to share. These new sets are so cute and so much fun!
I hope you have a wonderful day!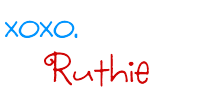 Pin It