Five more days until the big day... are you ready? I'm not. :) I am headed out today to try and finish up my shopping. I still have a ton of things to make and all my wrapping to do, but I will worry about all that stuff tomorrow. Wish me luck today, I am going to need it!
I have a super quick and fun card for you today!
When I saw this svg set, Kate's Holiday Silhouette's, from
SVG Cuts.com
, I knew that I needed it. It has some of the cutest silhouette cuts on it. I have a friend who dresses up like a sexy Mrs. Claus each Christmas (Hi Tracie!) and I knew that I had to make her a card with this cut.
The papers are PaperTrey Ink, DCWV, and We R Memory Keepers, Peppermint Twist Collection. The twine is from Trendy Twine. The card measures 3.5" wide by 5" tall. The girl was cut at 4.5" tall. The boarder was punched with the Treading Water punch from Fiskars.
I hope she likes it!
See you back here tomorrow!
I hope you have a great day!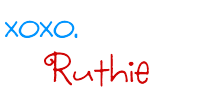 Pin It