Happy Friday!
Whew! It has been a long week! I am so glad that it is Friday!
I have another fun Jaded Blossom sneak peek for you. I whipped this card up the other night while I was Skype crafting with a few friends.
The papers are from PaperTrey Ink, My Minds Eye Twisted Lime Collection, and Bazzill.
The sentiment is a sneak of one of the new Jaded Blossom stamps sets. There will be 7 new stamp sets released tonight. All the fun is going to start at 5:00pm (PST), right here.
The sucker's sweet little faces are from Peachy Keen Stamps,
PK-293 The Cornies Assortment.
Don't forget to stop back by tonight for Jaded Blossom's new release blog hop! All the fun starts
right here
at 5:00pm (pst).
I hope you have a wonderful day!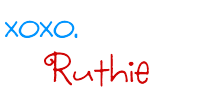 Pin It