I hope you had a nice weekend! I spent most of Saturday, on the sofa, watching movies. Sometimes you just need a day off, know what I mean? Anyway, I was able to get a little crafty time in yesterday and I worked on my projects for My Creative Time's up and coming, January releases. I love this new release and am so excited about it, I though it would be fun to share a "pre" sneak peak!
Here is a close-up of one of the new releases! I especially LOVE this set!
I will have a couple more "pre-sneaks" for you this week. Then next week, the entire design team will have sneaks each day. I can't wait!
I hope you have a wonderful day!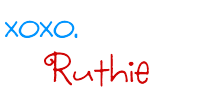 Pin It