Leprechaun Kisses? Who knew?
St. Patrick's Day always seems to be overlooked when it comes to scrappy supplies. I was so excited when I first saw this new stamp set from
Jaded Blossom
!
I cut the bag out of PaperTrey Ink Kraft card stock, added a little white stitching around the shamrock, a little bag of green foil kisses, and some green & white twine! I think that was the quickest treat bag that I have ever made.
I hope you have a wonderful day!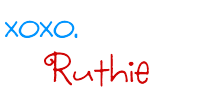 Pin It