Happy Friday!
If you are looking for Jaded Blossom's New release blog hop, click here.
Did you know that today is Dr. Seuss's birthday? Well, just in case you didn't, I thought I would fill you in!
Theodor Geisel, AKA Dr. Seuss, was a long time resident of La Jolla, CA (San Diego, CA). He is
perhaps the 20th century's most famous author for children, Dr. Seuss wrote and illustrated nearly 50 books during his lifetime. His books were famous for their funny rhymes and whimsical characters, several of which were named after prominent San Diego residents. I never met him personally, but I do know people who knew him. One of my high school teachers use to tell us stories, about serving Dr. Seuss breakfast each morning. He was a waiter at a restaurant in La Jolla, when he was in college, and Dr. Seuss ate there everyday.
I thought, in honor on Dr. Seuss, that I would make a Birthday card!
I LOVE the Cat in the Hat! I just couldn't resist this Cat and Friends svg set from Treasure Box Designs, when I saw it!
I made a free standing pop-up card. A written tutorial showing how to make the card is
here
and I also made a video, showing how to make it, you can view it here.
I used papers from Heidi Grace, DCWV, and Paper Trey Ink.
Don't you love this little fish!?! His smile is from Peachy Keen Stamps set,
PK-486 In Stitches Face Assortment.
I'm off now to read my little Zachary some Dr. Seuss books!
I hope you have a wonderful day!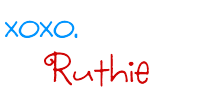 Pin It