Today is the start of an all new Peachy Keen Stamps, Let's Face it Friday Challenge!
THE CHALLENGE
Leaves are starting to fall from the trees, and it's time to get inspired! Using leaves as your inspiration or focal point, create a project showcasing your Peachy Keen Faces and the autumn leaves!
Guidelines:
Design must be new.
Project must include PKS Faces
Link up by 10/13 - 11:59 pm CDT
I made a card.
Fall is my most favorite time of year. Whenever I think of the fall, I always think of apples and leaves. One of the things we love to do each fall is go apple picking in
Julian
, a small town in the mountains, about 45 minutes from my house. We usually make a day of it and do a little shopping and then lunch at one of the restaurants in town too.
One random winner will receive:
Click here to see all the other design team projects!
I hope you have a a wonderful day!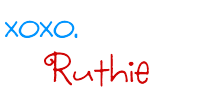 Pin It