I hope all my US peeps are having a safe and wonderful holiday!
A couple months ago, while I was blog surfing, I found the cutest paper crafted bird house. I was really excited when I realized that it was a free pdf template from Papertrey Ink.
Well, I got this bright idea, maybe I could convert the template in Make-the-Cut and then all I would have to do is press the "cut" button and I could let my machine do all the work. I was able to get it converted pretty easily, but then I ran into a few technical difficulties. I emailed my fabulous friend Jin, to see if she had any suggestions and of course she did! (Thanks Jin!) If you haven't seen Jin's super fabulous blog, you should check it out, it's called Under a Cherry Tree.
Anyway, long story short, this is the result of my fabulous "free" find!
Here it is from the side. I left the right side of the roof unattached so that I could use it as a gift box. See the twine on the right side, just under the roof? That is what holds the roof down and the box closed.
Here is a better view, I untied the twine so you could see how the roof opens up.
The bee's are attached to thin wire that I wrapped around a pen, to give them the effect of flying.
I have a video tutorial that I made, showing how to put the box together. I ran out of time and wasn't able to get it edited. I will get it posted, probably closer to the end of the week.
If you would like to see the original post, where I found the bird house and get the free template, click here.
I hope you have a wonderful day!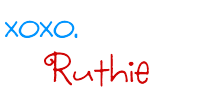 Pin It