Are you ready for a new Throwback Thursday Challenge?
This weeks challenge is use either the "Wild Card" or "Just Because" cartridges. If you do not have these carts you can use any older cart. The only other requirement is that you use embossing somewhere on your card. It can be either "heat" or "dry" embossing.
I had some fun with this one.
I made this for my besties hubby, to put on his desk. He loves to sail and they have a beautiful sail boat. This is another one of my "free" finds, that I converted in Make-the-Cut.
The sentiment stamp that I used was from Emma's, "Happy Homecoming" stamp set.
The sail was embossed with the D'vine Swirl folder and the flag was embossed with the Polka Dots folder. I used a small nail file to sand the top of the paper, so that the white center shows. The twine is from Tanner's store.
The "bottom" of the boat is a free PDF pattern that I found here. The sail and flag are both from an svg file called Cape Cod, from SVGAttic.com.
I think I am going to fill it with Peppermint Patty's, they are Jeff's favorite.
If you want to check out the rest of the Throwback Thursday Challenge projects click here to go to Emma's blog.
The deadline for this challenge is Wed, July 20th.
Tomorrow is the start of a all new Peachy Keen Stamps, Let's Face it Friday Challenge!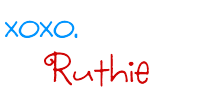 Pin It