Happy Monday!
I hope you had a wonderful weekend! I spent it working on projects for my blog and helping my bestie work on several projects, for an event she has this week.
A couple weeks ago Cloud9 released the funnest svg set called, Mad Tea Party.
**This svg set is no longer sold** I found a similar one here.
I fell in love with it right away... I mean who doesn't love Alice in Wonderland and the mad hatter tea parties, or nay type of tea party for that matter?
I knew right away I wanted to make the top hat!
I used papers from DCWV Blossom Collection for both hats. I love the bright colors and patterns in this collection!
With this hat, I ruffled some plaid paper around the brim, added the boa, a few feathers, and made the rolled rose that I hot glued to the front.
Here are a few more views.
I just LOVE rolled roses. There so easy to make and are so pretty!
I loved the pink hat so much, I decided to make a blue one too!
I added white 6" tulle around the brim and then tied a bow at the back.
This is my messy version of the posie flower. I also sprayed both hats with smooch spritz, they are super sparkly and glittery. Unfortunately, you can't really see the sparkle in the photos.
Here are the sizes that I used, for both hats:
Brim: 9.0405 Wide x 7.7820 High
Side 1: 8.0818 Wide x 5.1407 High
Side 2: 8.0284 Wide x5.4105 High
Top: 6.4467 Wide x 5.5546 High


I also need to announce the winner of the Envelope die from the My Creative Time New Release Blog Hop!
Congrats Stefeni!
Stefeni, you have mail!


Thanks to everyone who took the time to hop with us and leave a comment. I hope you have a great day!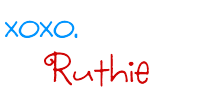 Pin It